Leveraging the Generative AI capabilities of Inspirient's Automated Analytics Engine, our clients have succeeded in automating their well-established survey analytics process end-to-end, from initial validation of panel data to preparing key insights to be shared with their clients. A process that previously would keep an expert-level team busy for weeks can now be run within minutes – and even monitored as new panel data comes in!
This AI-enabled automation of survey analytics comprises...
Validating and cleaning data, incl. detecting issues such a speeders, straightliners, and interviewer effects
Checking for significant patterns across cohorts, incl. calculating contingency tables and testing significance
Prioritizing and executing statistical deep-dives such as network analyses and multivariate regressions
Prioritizing identified results to visualize key insights and compile preview client documents
Interrogating identified insights through Large Language Models (LLMs), such as ChatGPT
The Inspirient Automated Analytics Engine automates the entire data analytics process end-to-end: From the assignment of input data, pattern and outlier detection, automated visualization of patterns, weak points and opportunities to automatic generation of textual explanations and recognition of the underlying relationships and rules. Most other analytics solutions rarely include these textual explanations and observations regarding the underlying data relations, which are both critical to provide a deeper level of analysis and more actionable conclusions.
Sample Output for Key Use Cases
These sample conversations with a Large Language Model (LLM) illustrate four possible ways in which Generative AI may support and complement existing data-centric tasks and processes (using a data sample from the UC Berkeley Institute of Governmental Studies):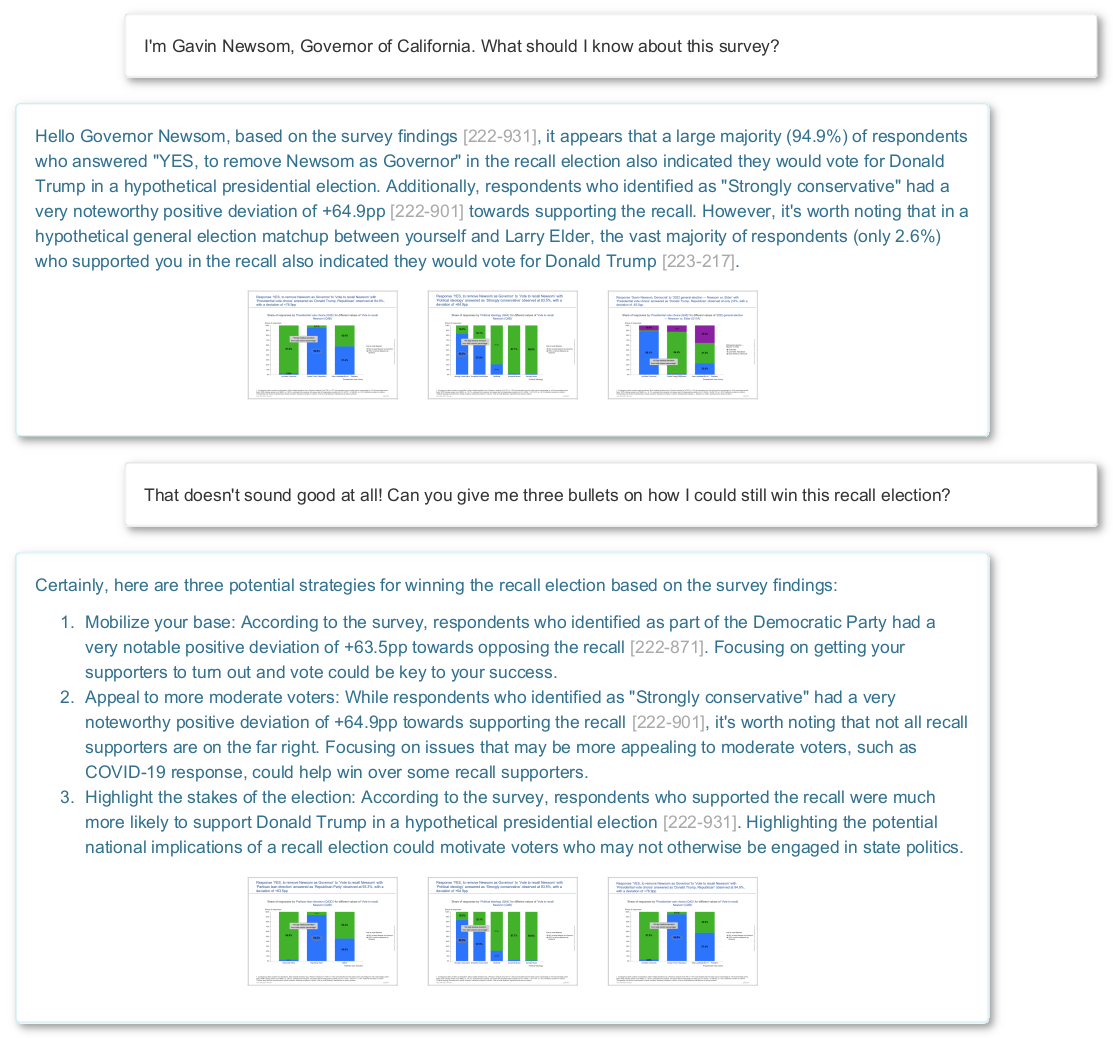 Find out how the Inspirient's
Generative AI
can help you generate new value from your
business data
!